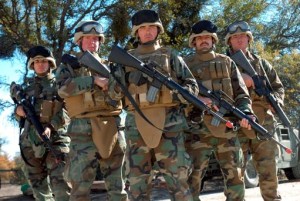 Information is gathered that the Indian Army has entered into a contract with a Tata concern to procure and provide bullet-proof clothing to the soldiers.
The sources inform that 50000 bullet-proof cloth items have been ordered immediately at a cost of Rs. 140 Crores as per the contract.
These clothes are set to be distributed from the month of August. All the army men will be provided with bulletproof clothes before January, 2017.
So far, several lives of army personnel have been lost being shot while fighting with the extremists.
There has been a long time demand for providing army personnel with bulletproof clothes to prevent the above.
In fact, the decision to provide bulletproof clothes for army personnel was taken in 2009. However, there has been a delay mainly due to the issues of quality, safety, and funds for this product.
236 total views, 2 views today