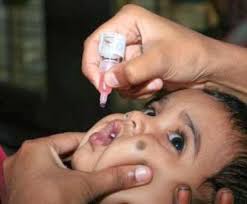 A press release from Vellore region Rotary Club President Mr. Thirumaran:
A 'polio-flame' celebration on the occasion of eradication of polio is organised today (Thursday, 30th April) at Chennai.
Tamil Nadu governor, K Rosaiah inaugurates.
At the conference of all Rotary Clubs scheduled on Thursday, 30thApril when the procession in a car carrying 'polio-flame; starts.
This car procession will move vis Maramalainagar and Chingleput and reach Thiruvannamalai. It starts from Thiruvannamalai on 1stMay and reached Vellore via Aarani on 2nd May.
VIT Vice-chancellor, Mr.  G V Chewllam, will inaugurate the car processionstarting from Sunbeam High School, Katpadi. The car procession will move vis Fort circular road and reach the new Bus Terminus.
After this, the celebratory meeting of 11 Vellore Rotary Clubs meeting on the occasion of service for 110 years and eradication of polio.
177 total views, 2 views today