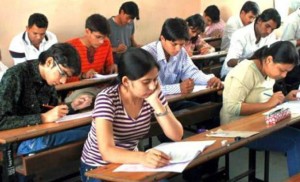 The Vice Chancellor of Anna University Mr. M. Rajaram informed that the semester examinations for the engineering college students, which were scheduled to be conducted in April, are postponed because of the recent incessant rains and floods in the state, especially in some districts.
These examinations will now be conducted during the 1st week of May.
The recent rains/floods have led to the postponement of semester examinations (1,3,5,7,9) in all engineering colleges under the control of Anna University. Now, these examinations will be over only by the end of January, 2016.
The semester classes – 2,4,6,8,10 – traditionally start by the 18th of January. However, for this year (2015-16), as the examinations have been postponed, the start of the 2,4,6,8,10 semestaer has been postponed to 1stFebruary.
Again, the semester examinations for 2,4,6,8,10 will be usually conducted during the end of April. However, they are scheduled to be conducted
after postponement by 10 days by the 1st week of May.
As Tamil Nadu Legislative Assembly Elections are also scheduled this year, the classes will be open on all Saturdays as well.
The above information was given by Anna University Vice Chancellor Mr. M. Rajaraman & Registrar Mr. Ganesan.
271 total views, 2 views today