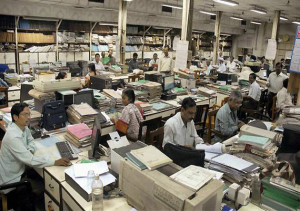 The advance emergency payment while a government employee dies in service period given to his/her family has been increased to Rs. 25000/- There was a discussion in the Legislative Assembly yesterday (Tuesday, 29th September) regarding the demands for grants for the departments of Finance, Public Works, and Pensions.
The state finance minister Mr. O. Panneerselvam replied to the queries and made some announcements. The emergency advance payment released to the family of a government employee who dies in his/her service period has been increased to Rs. 25000/- from the current Rs. 5000/-.
A grant of Rs. 1 Crore will be given for the skill development training in various industrial fields for the ex-military personnel.
The prize money and financial assistance given to the recipients from Tamil Nadu who win Paramvir Chakra, Ashok Chakra, and Mahavir Chakra on the 3 defense fronts will be increased.
The monthly payment scheme given to the military personnel who served in the 2nd World War is increased from Rs. 4000/- to Rs. 4500/-.
The scholarship given to students from Tamil Nadu who study in Dehra Dun Rashtriya Military College is increased from Rs. 12000/- to Rs. 40000/-.
268 total views, 1 views today