Fire has been raging for the last 3 days at Kappukkadu, under the jurisdiction of the department of Forestry, near Ambur. The forest department personnel have been struggling to the fire out.
Kappukkadu is situated at Mittalam, near Ambur, in Vellore district. The 100 hecatre forest is owned by the forest department.
Thousands of redwood, teak a,d tamarind trees are available in this forest area.
Also, animals such as deer, bison, fox, wild boar, and pythons also exist in the forest.
There was a sudden fire in the forest at 10.00 PM on 24th February. Redwood and teakwood trees were burning. Forest officials attempted to quell the fire. However, prevailing strong winds, the fire became more intensive and kept spreading.
The officials could not even entrt the forest.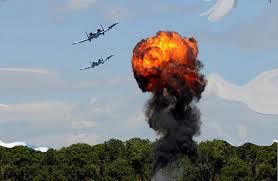 The fire has continued raging over the last 3 days. Rare trees and herbs have been reduced to ashes.
Ambur police informed that some mysterious persons have tried burning some trees for making coke. They will be caught soon.
Ambur social enthusiast, Mr. Venkatachalapathy, was very concerned about the loss of many animals in the forest fire.
235 total views, 1 views today