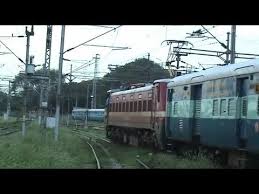 There was some snag which developed in the Arkonam Raiway Station Control Room on  the morning of Monday, 30th March. 5 trains moving via Arkonam were delayed by half-an-hour.
The signalling system at Arkonam Railway Station Control room failed suddenly at 7.20 AM on Monday, 30th March.
The electric train which was coming from Chennai to Arkonam, the train which started from Arkonam to Chennai, Vellore-Chennai Beach train, and Ernakulam-Chennai Super Express were stopped on tracks.
Senior officials of Signals Department reached the control room and rectified the problem. Trains resumed after half-an-hour delay!
227 total views, 2 views today