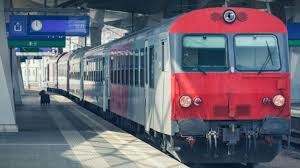 Super-fast  Train Gatimaan Express covers the 200 km distance between Agra & Nizamuddin in 100 minutes.
Central Railway Minister Suresh Prabhu inaugurates the super-fast Kadiman Express between Nizamuddin & Agra today (Tuesday, 5th April).
Apart from being super-fast, travel services will match the flight services. Just like air-hostesses in the flight, hostesses will be available on the train.
They will welcome the passengers with roses and also usher them into their seats.
The train is targeted attracting the touring travellers visiting Taj Mahal.
The Gatimaan Express train fare is 25% more than Shatabdi Express.
271 total views, 1 views today