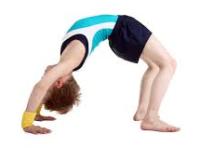 A state-level gymnastics competition was conducted at Mahalakshmi Matric Higher secondary School in Vilambakkam near Arcot sponsored by Vellore Districts Amateur Gymnastics Association and S T Sports Club.
Over 150 students (boys & girls) participated in various events from several districts including Tanjore, Vellore, Chennai, Salem, Madurai, Kanchipuram, Krishnagiri, and Dharmapuri.
Lakshmi Ammal Educational Trust Head Mr. Balaji Lokanathan inaugurated the competition and addressed the gathering.
President of S T Sports Cllub, Mr. Sukumaran, led the event.
Tanjore team secured the 1st place in the tournament.
Dharmapuri team secured the 2nd place.
Chennai team secured the 3rd place.
Several people including gymnastics coaches, parents, and school teachers (male & female) participated.
Ms. Lakshmi Lokanathan and the school headmistress Ms. Poornima proposed the vote of thanks.
241 total views, 1 views today