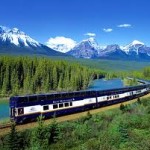 14 new trains have been allotted to Tamil Nadu and number of bogies has been increased from 9 to 12.
Rail link between Sriperumbudur and Gudvancheri, Chennai-Thanjavur, Palani- Trichendur, Chennai- Trichy rail extend to Karikudi, Kovai- Mannargudi, Chennai- Tirupati EMU, Chennai- Palani, Chennai Egmore- Thanjavur, Kovai- Tirupathi, Chennai- Shirdi, Nagercoil-Kollam, Nagercoil- Bangalore daily service.
 Kovai- Rameswaram will be a weekly service and Puducherry- Tirupati linking as well laying tracks from Thanjavur to Pattukottai are in place.
Passenger trains from Nagercoil to Kanyakumari and Tirunelveli will be run every day. Madurai- Chennai Duronto express will run twice a week. Kovai- Mannargudi and linking Kanyakumari to Puduchery are the other extensions.
488 total views, 2 views today