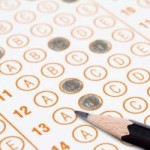 VIT University's Master's Entrance Examination (VITMEE-2013) for admission to M.Tech. and MCA programmes will be held in 17 cities across the country on June 8 and 9. MCA programme is offered both on the Vellore and Chennai campuses.
G. Viswanathan, Chancellor of the university, said that VIT offers the following scholarship and assistantship for meritorious students:  monthly stipend of Rs.4,000 for top six GATE scorers in each M.Tech. programme; Top VITMEE / GATE scorers will get a stipend of 3600 Euros (Rs.2.4 lakh) for a double degree programme in Communication Engg. from UAS, Darmstadt, Germany (Under DADD fellowship).
Applications are available online and For more details please visit :  www.vit.ac.in/vitmee.
Source : The Hindu
618 total views, 2 views today